Stump Grinding
Stump Grinding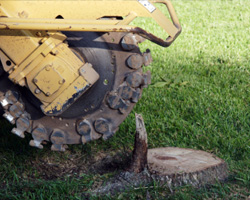 At Charleston Tree Company we offer our clients and customers stump grinding services in the Charleston SC, Mt. Pleasant, and Summerville areas. Stumps are ground at least 6-8 inches below grade, and unless otherwise requested we leave the stump chips for our customers to use as mulch in their beds and garden.
Do you have old or new stumps on your property? If so, do not hesitate to call Charleston Tree Company. We have the equipment, experience, and knowledge to take care of all your needs in a professional, timely, and safe manner. We look forward to hearing from you.
Ready to Get Started?
Contact Us to get a free estimate or schedule work. Check out our customer testimonials and our before/after gallery. We are very competitive with our rates.